I'm in the 8th grade, I have brown hair, blue eyes, andddd that's about all that's important. Here are some pictures!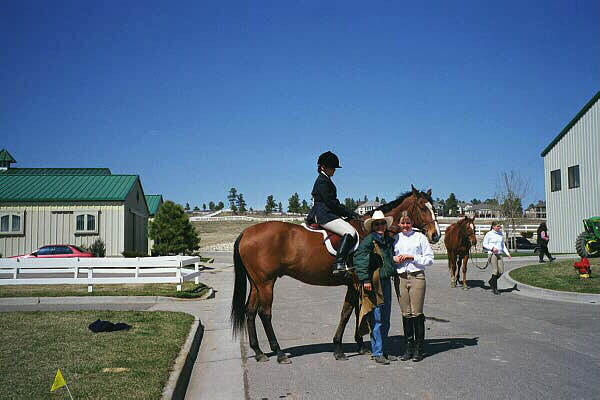 From left to right: Me (on horse), Tommy Tutone (the horse I used to lease), my trainer, and Emily! IT was such a purdy day!!!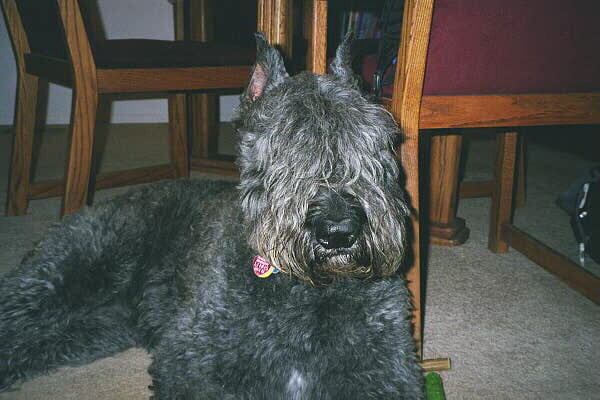 This is my puppy dog, Callie. She's 2 years old, 100 pounds, and she's soo cuuutteee! haha!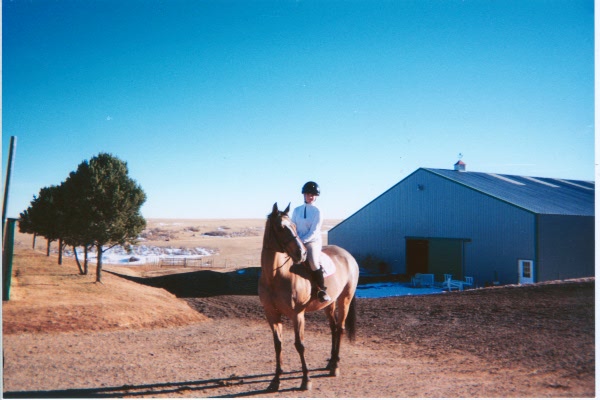 This is me and Tommy again... I think this was taken right after my birthday but I'm not sure! I got him as a lease for a b-day surprise. But sadly, I don't lease him anymore. :-(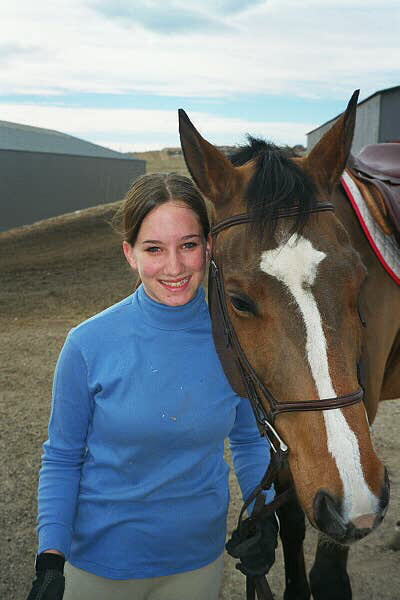 This is me and Tommy on the day my mom surprise leased him for me! It was the day before my birthday.
This is Touche, the horse I'm leasing right now. He's 17.1hh and 10 yrs.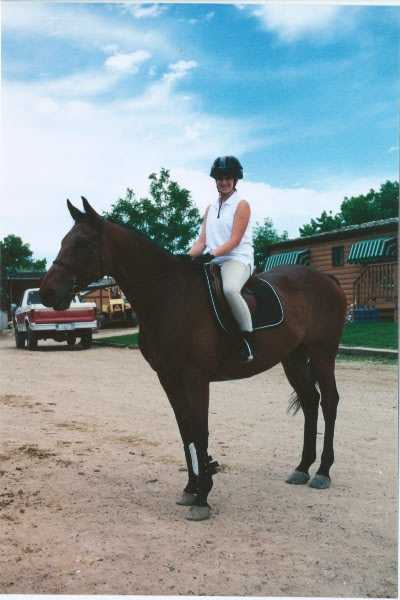 Touche and I again.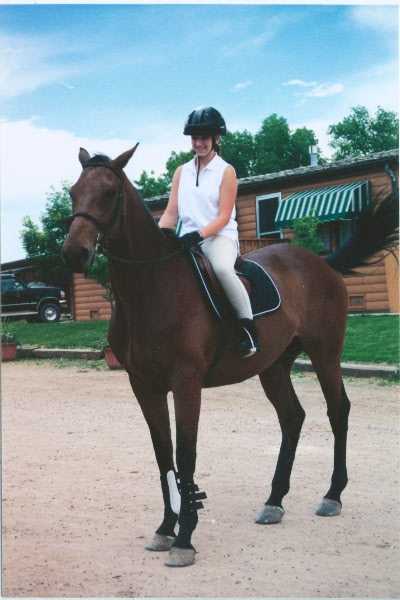 This is Touche swishing his tail and me cracking up. I don't know why, though.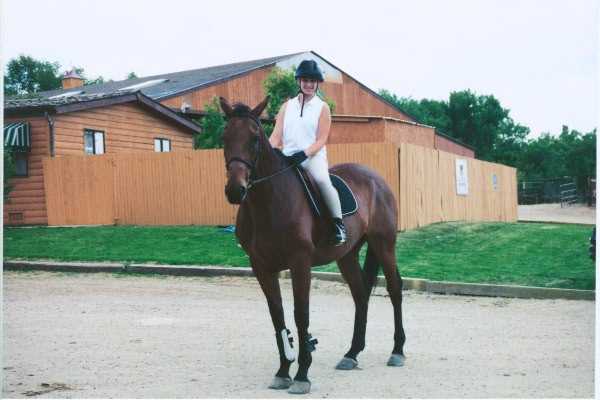 And again, Touche and I. Look how far I am from the ground! Such a big guy... I've never had to step up so far from a mounting block.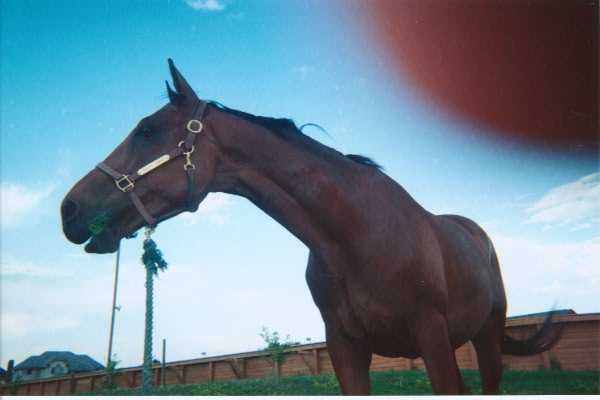 This one I had to crouch on the ground to take. Just my luck that my thumb (yes, that is my thumb)got in the picture and I caught him with a mouth of slobbery green grass.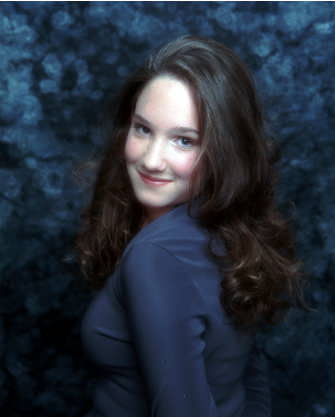 This is me on my 13th birthday... I figured that since all my pictures were with horses, I figured that I'd put one up of me by myself.

Please select a destination from the menu below.